Brian Ober

has extensive experience and 

a passion for cloud technologies, as well as 

technology innovation.
He
joined IHI 
Terrasun
 Solutions (
Terrasun
) as a technologist and expert on all-things software.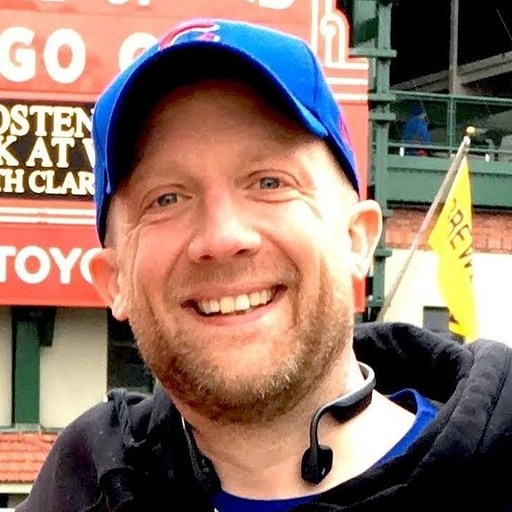 Q: How did you get your start in software? What first got you interested? 
A: When I was about 13, my dad got a Commodore 64 and we subscribed to a magazine called "Compute!" which had little programming tutorials and games that you could follow. On the surface, programming code that you're reading in a magazine seems a bit mindless, but there were often bugs and you had to learn how to fix them. It was so fascinating to me to take something from print to the computer and see something take shape onscreen. It just hooked me. I kept learning and took a few experimental programming classes that were available in high school, and I just kept going.
Q: What about professionally? 
A: Right out of school I joined Motorola GSM Systems as part of the Fault Management team, responsible for addressing all faults and events within the telecom system. I'd gone to school for computer science and had been programming for a while, but this was my first experience working on larger systems at scale and where quality had an immediate and critical impact. My mentor and the team were quite talented, and I grew as a technologist while working there. I was also fortunate to work under some great managers and learned quite a bit about building and leading teams.   
Q: You've got a focus on cloud services in particular. How were you introduced to the subject? 
A: As a technologist, I am drawn to technologies that solve challenging use cases. The attention that I have given to various cloud and big data services is really a reflection of what I think are the most pressing problems and where I see potential solutions. When I was at Motorola, they sold off their mobile division to Google and their network division to Nokia-Siemens, a joint venture. At the time, I was an architect working with a small team on an innovative small-scale base station solution that became part of the Nokia's Flexi Zone product line. I was one of the lead architects on that product line and towards the end of my time there I was exploring early cloud architectures for future product evolutions and became fascinated with the challenges and potential, the technology presented. 
I later had the opportunity to take a position within Cleversafe, where I worked as an open-source architect focusing on cloud computing. Cleversafe had an amazing object storage system, and they were purchased by IBM where the technology would be extended to be a part of our public cloud offering. I transitioned to a role where I led a team of architects that focused on larger initiatives that spanned on-premise and cloud capabilities. 
Q: What made you interested in working at a smaller company? 
A: My whole career I've really been working at big companies. They can be slow-moving, procedural, and I hoped a smaller company would be more technical and fast-moving. I also really wanted the opportunity to build my own team. I'd worked with some really excellent managers and saw how they developed their teams, and what they could do with them. I wanted to find the right people to accomplish big goals together.  
Terrasun provided the opportunity to do just that. While building out this amazing team, I've been working on real-world solutions that leverage my expertise and create real social good.  
Q: What was it like transitioning to the renewables industry?  
A:  Every team and industry certainly present unique challenges and opportunities. I came in with a clear set of principles that I would build the team around. I have been blessed to have an amazing team that have embraced our approach and technology with a diverse set of skills and backgrounds. Having deep diversity within a team is important for a lot of reasons, but our system spans multiple disciplines: electrical, mechanical, networking, automation, fault tolerance, big data, etc. Our efforts need to consider the system and the technology landscape holistically.  
As a company, we are also blessed to have some amazing partners to work with.  We are fortunate to have really deep relationships with our customers, to be able to build them for the long-term.  
Q: What do you think are the big challenges to the energy storage industry today? 
A:  There are certainly a number of both business and technical challenges. Focusing on the technology side, I spend most of my time on efficiency, security, automation, and operations at scale. From my perspective, how we leverage intelligence to give customers a better product is key. Looking ahead, I think there are some technologies on the horizon that are super exciting and might have some interesting opportunities to make change… but we're not quite ready to get into that  
The largest and most important challenge to energy storage systems is ensuring that the systems are secure, safe, available, and supportable. Leveraging technology to both differentiate our solution and manage these systems at scale is key. 
We have completely revamped our approach to edge computing and have a fantastic data plane, machine learning and automation platform that we have been working on for a couple of years. There will be a number of challenging problems that we will be leveraging this platform for over the next few years, so it will be exciting for sure. 
Q: Any advancements in the industry you're hopeful for? 
A: We are just now shipping our third-generation system release, which has been our most ambitious to date. A lot of long nights and weekends have been put in by the team, so I am excited to see this early 2021 wave of projects running this new release. 
I am also quite hopeful for the renewable energy industry and am looking forward to seeing the part storage will play at confronting climate change.
Read More: Is Data the Weak Link in your Risk Management Strategy?
Read More: Executive Interview Series: Toshiaki Nishio, President of IHI Terrasun Solutions